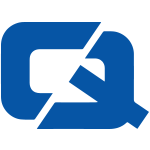 Environmentally-conscious car insurance policyholders will be pleased to hear that Volkswagen has unveiled its fifth-generation Polo.
The new vehicle, which weighs 7.5 per cent less than its predecessor, made its debut at the Geneva Motor Show.
Although lighter than the previous version, the new Polo is marginally longer and wider, providing a more spacious interior.
Most notable, Volkswagen has claimed, is the fact that the vehicle is powered by "a highly-efficient" mix of naturally aspirated 1.2 and 1.4-litre engines, which make for reduced carbon emissions.
Volkswagen claimed: "It's sharper, lighter, safer and more cutting edge than ever before, and is set to establish new standards in the small car class."
Motorists who opt to drive a small-engine supermini such as the Polo will find that it is more beneficial to them with regards to cost.
A 1.2 to 1.4 engine will see lower car insurance premiums and will run more efficiently, saving the driver money on fuel.
Visit the #1 Car Insurance page