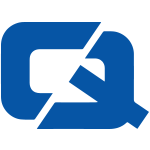 The Royal Society for the Prevention of Accidents (RoSPA) has launched a new initiative in Glasgow aimed at persuading commuters to drive more safely.
Motorists who drive to and from work have been called upon by the new Scottish Occupational Road Safety Alliance scheme to make sure they minimise the risks they take while driving.
Employers have also been targeted by the new initiative, with RoSPA recommending that companies incorporate road safety among workers into their health and safety planning.
This comes in response to figures which showed that 18 people in Scotland were killed on a weekly basis in 2008 in accidents involving someone who was driving for work at the time.
Kathleen Braidwood, RoSPA Scotland road safety officer, said: "As drivers become more aware of occupational road risk, they will become safer users of our country's roads and will ultimately contribute to casualty reduction in Scotland."
This comes after the society earlier this year called for younger drivers to be more aware of the need for safe driving when operating a vehicle in a working capacity.
For the #1 car insurance, visit ChoiceQuote