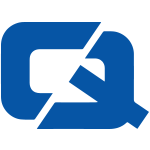 A car insurance rule change may mean that thousands of innocent drivers late in renewing their policy may be stopped by police, the AA has warned.
From January 1st 2008, insurers must register customers' insurance details on the Motor Insurance Database (MID) within seven days, rather than the current 14.
This means that customers who forget to renew their motor insurance before the expiry of their existing cover, could be stopped by police on suspicion of being uninsured.
John Close, insurer relations director at AA Insurance said: "Police use automatic number plate recognition technology which instantly cross-checks registration numbers against the MID.
"If a checked vehicle is not on the database, the equipment alerts police who can then stop it. If the driver can't prove that he or she is covered, the car could be confiscated."
Recent research by Churchill Car Insurance shows that 37 per cent of drivers are unaware that changes have been made the Highway Code. Many more admit to breaking the rules and exposing themselves to a possible fine or prosecution.