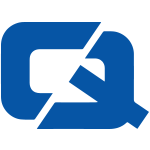 A prototype engine that could reduce carbon emissions by up to 27 per cent has been developed, in news that could be of interest to those with eco-friendly car insurance.
Led by automotive technology firm Ricardo, the development project saw the creation of a two-litre engine capable of automatically switching between two and four-stroke operation.
This 2/4SIGHT V6 engine was found to be potentially able to perform as well as a bigger V8 engine of three to four litres while emitting less carbon dioxide.
Ricardo technology director Neville Jackson said the prototype engine marked a "milestone" for the scheme.
"The initial project has demonstrated the potential to offer improved gasoline fuel economy and reduced CO2 emissions, while also maintaining or improving vehicle performance," he commented.
Ricardo offers a range of technology and engineering solutions, as well as strategic consulting services, to the automotive, transport and energy industries.