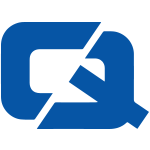 Motorists are likely to be encouraged by a robust plan to improve road safety unveiled by a government roads department.
The Vehicle and Operator Services Agency (Vosa) has released a broad 12-month policy in a move likely to please motor insurance customers.
It promises to improve the consistency and availability of vehicle testing and also pledges to step up detection of vehicles from other countries falling below UK safety standards.
Vosa chief executive Stephen Tetlow said: "Vosa did really well last year against demanding and challenging government targets. However, our customers and the public demand and expect more and more from us."
He added the organisation planned to invest £14 million in testing, licensing and enforcement facilities and planned to expand the number of services available through the internet.
Vosa is responsible for the MOT testing scheme and licensing bus and lorry drivers.
Last year a survey of 300 drivers by right4staff revealed 86 per cent were concerned about EU drivers working the UK without the proper checks and the impact this could have on public safety.