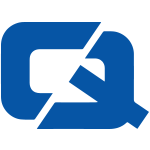 Newcastle police have kick-started a Christmastime safe driving campaign aimed at reducing the number of offences and therefore accidents on the road.
Officers plan to target collision hotspots in the city and areas where people are known to drink and drive.
So far, police have breathalysed 82 motorists and arrested 13 people for drink-driving since the operation got underway last week.
Superintendant Jo Farrell, heading operations at Newcastle Area Command, said: "Our aim is to make sure Newcastle's roads are safe for everyone."
With regards to drink-driving and using a mobile phone while behind the wheel, she added: "It's vital motorists are in proper control of their vehicles at all times and are fully concentrating on their driving."
Meanwhile, the Institute of Advanced Motorists (IAM) recently issued a warning to motorists not to drive while under the influence.
It claimed that "the odd tipple" during Christmas festivities could be enough to impair a driver's ability and cause an accident.
Visit the #1 Car Insurance page