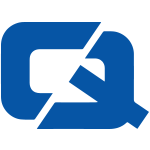 Those with Japanese import insurance who are fans of Nissan's sports cars may be interested to know that racing enthusiasts are being given the opportunity to test their skills at Silverstone Race Academy.
Having proved their abilities in virtual races in Gran Tourismo 5 Prologue, three drivers are competing against the winners of other European competitions at the iconic race track.
Mathew Gordon from Ipswich, John Cook from Tadworth and Mark Perry from Tamworth will get behind the wheel of a Nissan GT-R to win the chance to join the Japanese manufacturer's racing team at the Dubai 24-hour race next year.
The group will be given tuition at the academy, with the successful drivers moving on to four months of intensive driver training with Nissan.
Bob Neville of the Nissan Racing team, said: "The GT Academy gives wannabe racing drivers the opportunity of a lifetime to realise their dream and we are looking for the best of the best."
The Nissan GT-R has been available to order since April this year, ahead of its launch in March next year.