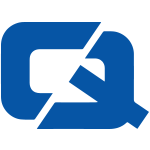 13 May 2013
The lack of popularity throughout the UK for the Nissan Leaf is being blamed on the lack of suitable charging stations. It is being argued, by Louise Ellman, the Labour chair of the transport select committee, that the positives of the Nissan Leaf are being undermined by the vehicle charging scheme being implemented by the government.
It has been argued that motorists do not have the confidence needed to buy a Nissan Leaf due to the lack of a nationwide series of charging points. As it currently stands, driving a Leaf could mean that motorists would take days to travel long distances.
Opposition MPs have warned the government that in order to increase the number of electric cars being driven in the UK, they must work to improve several factors. The lack of incentives for motorists to invest in a Nissan Leaf, slow charging points and the fact that there is no national charging system are issues that have been raised.
Production of the Nissan Leaf in Britain began in February following the announcement that new measures were to be put into place to better support the industry. Transport secretary Patrick McLoughlin revealed plans for £11 million to be used to help councils install charging points, as well as more money being put into providing chargers at train stations.
Mrs Ellman has suggested that the government will not reach the targets that it has set for the number of electric cars being driven in the UK by 2015. Mrs Ellman has argued that the lack of incentives and the fact that most of the available charge-points take hours, has damaged the UK sales of the Nissan Leaf.
Mrs Ellman said: "It would take considerable planning and a number of days to drive a plug-in vehicle from London to Newcastle, and that inevitably has an impact on the purchaser."
Visit ChoiceQuote – for the #1 car insurance