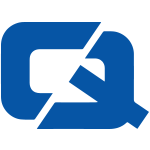 Nissan has unveiled its new Leaf model electric car, which it claims to be the world's first zero-emission vehicle designed for consumer affordability.
Unlike hybrid models, the Leaf is powered solely by a lithium-ion battery and features no tailpipe, meaning that it produces no carbon dioxide or other greenhouse gases.
The car is also said to be able to run for 100 miles on a single charge, which can be administered overnight from a household outlet or in less than an hour by a quick charger.
Nissan claims that the Leaf represents a new step forward in affordable green technology, reminding potential buyers that it will qualify for a number of tax breaks when it launches next year.
Carlos Ghosn, president and chief executive officer of Nissan, said: "We have been working tirelessly to make this day a reality … It's the first step in what is sure to be an exciting journey for people all over the world."
The news comes after Toyota last month unveiled its new Prius, which it claimed will offer "even greater ownership costs benefits" than previous models of the hybrid.
ChoiceQuote – the #1 page for car insurance