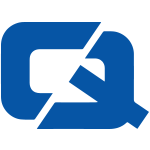 Drivers in the north-west are to be given the chance to go on a police course instead of getting points on their licences after being caught speeding.
Officers from Merseyside Police are to give some motorists the chance to attend the speed awareness sessions after they are spotted driving over the limit.
Nationally there are around 300,000 injuries and 3,500 deaths on UK roads every year, according to the force.
Chief inspector Christopher Markey said: "Motorists attending the course will learn about hazard awareness, speeding consequences and tips on how to keep themselves and others safe."
The six-hour course includes theory and road driver training and has already been put into practice by some other forces in the UK.
Drivers caught going too fast face fines, points on their licences and increases in the costs of their car insurance policies.
Last month the Lancashire Evening Post reported motorists in the county had forked out £1.7 million on speed awareness courses in the space of 12 months.