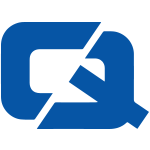 30 May 2012

The best garage for car service is Reynolds of Selby, North Yorkshire, according to a study by Motor Codes.
It found that this was the most trusted large centre in the UK, with ABP Motorsport in Shavington, Cheshire, taking home the small business prize.
Car insurance policyholders voted to highlight garages which provide consistently high customer service standards.
Stephen Reynolds of Reynolds of Selby, said: "We are a family-run business and treat all of our staff and customers as an extended part of that family. We're so pleased to be named Garage of the Year because it shows recognition from the community and reflects the long-standing relationships that we enjoy with many of our customers."
Chris Meredith, owner of ABP, added that his secret to success was treating every motorist as a mystery shopper, ensuring that service was top-notch on every occasion.
Car insurance policyholders need to make sure that they get their car checked at a reputable garage, as shoddy work could lead to expensive problems in the long run.
For the #1 car insurance, visit ChoiceQuote