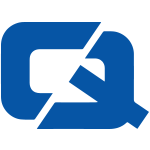 A new North Yorkshire police initiative, Operation Machine, aimed at combating auto crime has led to two arrests and the recovery of stolen property.
The initiative, which was established to target vehicle crime in the Dringhouses area of York following a recent spate of activity, saw the execution of three search warrants at addresses across York.
Sergeant Bestington from the local safer neighbourhood team commented: "The success of this recent activity is a result of working with the community to understand community issues and gain intelligence."
He assured that the police force will continue with its efforts to beat vehicle crime by stepping up patrols and carrying out more car checks.
Meanwhile, police in Bedfordshire recently reminded motorists of the dangers of the vehicle crime known as frosting, whereby a thief steals a car that is left unattended with the engine running.
Visit the #1 Car Insurance page