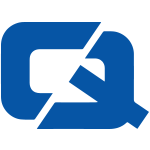 Northamptonshire police have said that it is unacceptable that so many drivers risked their lives on the road over Christmas.
This comes after the force released its final drink-drive campaign figures over December 2008, which showed that 98 people were arrested for being over the alcohol limit.
The annual crackdown, which was carried out nationwide and led by the Association of Chief Police Officers, saw police breathalyse every driver involved in a collision or spotted committing a road traffic offence.
PC Steve Harris, casualty reduction officer for Northamptonshire police, commented: "Although the number of arrests is down compared to last year's campaign, it is still unacceptable that almost 100 people risked their lives – and the lives of others – by getting behind the wheel under the influence of alcohol."
Meanwhile, police in the Isle of Man heralded their drink-drive campaign over Christmas as a success after making only 13 arrests.
Visit the #1 Car Insurance page