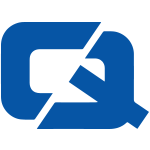 The most senior police officer in north Northamptonshire has pledged to crack down on vehicle criminals in 2009.
Chief Superintendant Paul Fell warned crooks: "We will be gunning for you."
Speaking to the Northants Evening Telegraph, he claimed: "In 2009 we will be carrying out significantly more undercover work in tackling vehicle crime.
"We would like to say to criminals in the county – don't commit crime."
This comes after recent data published by the police force revealed a 20 per cent rise in the level of vehicle crimes reported in 2008.
Incidents involving thefts from vehicles rose from 1,623 in 2007 to 1,952 in 2008.
A recent police crackdown on vehicle crime in north Tyneside was heralded a success following seven arrests and the seizure of 64 vehicles.
Officers seized vehicles that were unroadworthey, uninsured, and without tax or MOT, which they claimed put innocent motorists at a dangerous risk.
Visit the #1 Car Insurance page