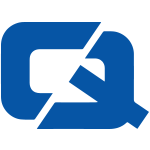 Northern Ireland has gone from being one of the cheapest regions to buy fuel to one of the most expensive, haulage insurance customers may be interested to learn.
Luke Bosdet, a spokesman for the AA's public affairs unit, told the Belfast Telegraph that in just five months Northern Ireland has "switched" from being "mid-range cheap" for petrol.
"Petrol is also showing an upward trend. In May, Northern Irish petrol was below the UK average, whereas now it is the second most expensive," he stated.
Figures from the AA showed that Northern Ireland motorists are paying 2p more for a litre of diesel and 1.5p more for petrol than most other regions of the UK.
Ray Holloway, director of the RMI Petrol Retailers Association, said this week that retailers had managed to reduce the cost of fuel in recent weeks "at the expense of their own profit margin".
He explained that the price of crude oil and fuel "do not move in tandem" so do not always rise and fall at the same time.
Visit our Japanese import insurance page