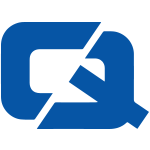 Car criminals in Northumberland have been warned that they are being targeted as part of an ongoing police initiative aimed at driving down car crime.
Since October police have stopped over 1,000 vehicles, 44 of which have been uplifted, as a result of the crackdown led by police officers and partner agencies.
Northumberland area Commander Chief Superintendant Kevin Lambert explained that a key component of the drive has been the information given to police by the community.
He added: "Those who carry out crime in Northumberland will find themselves in for a very uncomfortable winter.
"The law-abiding majority rightfully expect low crime rates and an excellent quality of life and we will not let a small minority spoil that."
Meanwhile, police in North Yorkshire have heralded a car-related crime initiative a success following a number of arrests and the recovery of stolen property.
Visit the #1 Car Insurance page