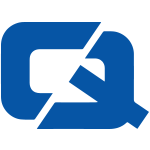 07 May 2013

There are not enough liquid petroleum gas (LPG) car models in the UK, according to LPG supplier Autogas.
The firm has criticised the fact that households cannot buy an LPG vehicle from a single dealership in the UK, whilst only 20 companies offer them on mainland Europe. LPG, which combines both butane and propane, is only being used by three per cent of the cars across the globe. Furthermore, only 160,000 cars in the UK have been converted so that they can run on LPG.
Linda Gomersall, general manager of Autogas Ltd, said: "Millions of drivers on the continent are able to take advantage of the lower price of LPG as they have the opportunity to buy an LPG bi-fuel car directly from the showroom. Sadly though, hard pressed families and businesses in the UK simply don't have that choice as manufacturers continue to overlook them, offering just petrol, diesel or electric models."
Car insurance holders are being encouraged to turn to LPG to save more money in the long run.
Visit ChoiceQuote – for the #1 car insurance.