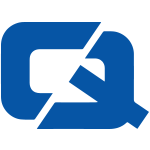 Young car insurance customers who have recently qualified on the road have been urged to attend a new road safety presentation.
With the half-term holidays commencing this week, the Driving Standards Agency (DSA) has called on 16 to 19-year-olds to see the 50-minute programme Arrive Alive.
The agency is hoping to improve awareness of just how vulnerable newly qualified motorists are when driving.
But it has also appealed to those who have not even taken to the wheel yet in order to instil the significance of road safety.
DSA's Rosemary Thew explained: "It is a sad fact that one in five deaths on British roads involve newly qualified drivers."
Parents, teachers and guardians should book one of the DSA's Drive Alive sessions over half term, she added.
This comes after Transport for London claimed that nine per cent of young motor insurance customers believe it is okay to drive while under the influence of drugs.
Visit the #1 Car Insurance page