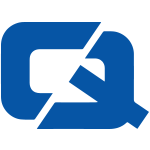 21 August 2012

Drivers on Britain's roads appear to be slowing down after a new study revealed that the number of motorists breaking the 30mph speed limit has gone down by a third over the past 12 years.
Figures in Dr Kat Mitchell's Speed and Safety: Evidence from published data report, revealed that 1998 69 per cent of cars were travelling above the limit on 30mph highways, but this had fallen to 46 per cent by 2010.
The study was co-published by the RAC Foundation and the Parliamentary Advisory Council for Transport Safety (PACTS), which also showed that speeds on motorways are coming down too. The news could provide a talking point at a time when the government is considering allowing motorists to travel faster.
The percentage of cars exceeding 70mph was down from 57 per cent in 2003 to 49 per cent two years ago.
Professor Stephen Glaister, director of the RAC Foundation, said that the economic downturn and the recent high fuel costs are significant reasons for the fall in speeds.
"Second, there is an association between falling speeds in urban areas and falling fatality rates. It is particularly strong for pedestrians. The conclusion is clear. Whatever the cause of an accident the speed at which it happens will determine its severity," he went on to say.
Rob Gifford, executive director of PACTS, added that research shows a proven link between speed choice and crash involvement.
"If we can encourage drivers to drive within the speed limit, through both educational and enforcement-led interventions, we can continue to make our roads safer," he noted.
Another reason for the reduction in speed could be down to the growing number of cars on the road and the subsequent congestion.
Figures from the Department for Transport revealed that during the morning rush hour the average speed on A-roads is 24.9mph. Unsurprisingly the slowest average speeds were recorded in Inner London (12.8mph), with Reading (14.2mph), Slough (15.0mph), Bristol (15.3mph) and Kingston upon Hull (16.5mph) making up the top five.