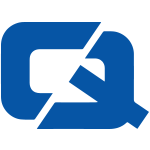 A group of MPs has said the government needs to take action after a report revealed many motorists are still evading road tax.
The Transport Committee was reacting to the Department for Transport's annual report for 2007, which showed evasion now costs the government £214 million in lost revenue.
Members of the group also said the figures suggest an apparent growth in the number of motorists who are driving vehicles without car insurance or which are not roadworthy.
Transport Committee chair Louise Ellman, said: "The department must be clear about identifying its main priorities and showing how progress can be measured."
The group wants the government to reinstate targets dropped in 2007 which were designed to lower the number of drivers who are not licensed.
The Transport Committee monitors the expenditure and and policy of the Department for Transport and chooses subjects of inquiry.
Reports to the government then follow, usually making recommendations which do not have to be taken up but must be given reasons for rejection.