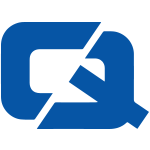 31 December 2012

The countdown to 2013 is approaching and many people across the UK will be putting the final touches to their New Year's Eve plans.
However, for those that have bitten the bullet and put themselves forward as the designated driver the Department for Transport (DfT) is encouraging them not to be tempted to get behind the wheel after having an alcoholic drink. The organisation has suggested that people opt for a 'mocktail', a non-alcoholic cocktail, which can be a welcome change from the normal lemonade or cola when out with friends.
There are a wide range of inventive beverages that motorists can have to resist the temptation of having a beer or glass of wine. The DfT has produced a number of recipes that people could try such as a Berry Breezer and Piña-Banana which will be more exciting than the normal options. The former combines cranberry and apple juice with honey and topped with a Maraschino cherry to give people an exciting beverage to knock back without the fear of being intoxicated.
Stephen Hammond, road safety minister, said:  "Our message is clear: have a great New Year's Eve, don't risk the consequences of drink driving. If you get behind the wheel after drinking you risk losing your licence as well as facing a fine and even a prison sentence."
The DfT has been keen to stress the importance of resisting the temptation of getting behind the wheel intoxicated. Officials highlighted that in 2011, 280 people were killed in accidents where the driver was found to be over the limit so they are calling on motorists all over the UK to be sensible and to take the risk out of the end of year festivities.
It has also backed Coke's Designated Driver Scheme which has been offering a buy one get one free deal on soft drinks in pubs up and down the country throughout December. It is designed to keep those that are driving free from alcohol but also allowing them to enjoy a night out with friends.
For the #1 car insurance, visit ChoiceQuote