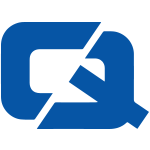 03 May 2013

It has emerged that over a quarter of parents are putting their children's lives at risk by not fitting in car seats properly.
Recent research from consumer watchdog Which? and various local authorities highlights that 27 per cent of parents were fitting in wrong seats when it came to age, height and weight. Furthermore, half of the sample believed that children who were nine months old were able to use forward-facing seats. Whilst this may be true in some cases, it is actually weight that plays an important factor here, not a child's age.
The Which? report also stated that parents should fully do their research on how to properly fit car seats, as many providers will not offer full information and advice.
Car safety and prevention can be protected through car insurance, but do not risk your child's life. Make sure your seats are fitted in properly.
Visit ChoiceQuote – for the #1 car insurance.