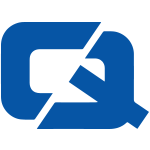 Many parents fail to take care of their children's road safety, new research carried out by road safety charity Brake has revealed.
The survey of more than 7,000 nine to 11-year-olds showed that most children who should be in a child seat are not and that parents often do not check that they are buckled up.
Nine in ten of those surveyed said they are responsible for doing their own seatbelts and 37 per cent claimed their parents did not notice if they were unrestrained.
Half of children surveyed said they are frightened in cars because the motorist is driving too fast and less than two-fifths claimed their parents drive safely.
Meanwhile, Brake, in conjunction with families who have lost loved ones in car crashes, are holding a protest today in central London called Photocall.
Brake chief executive Mary Williams OBE said: "Today's protest is a wake-up call that one in 252 people die on roads."
According to the Department for Transport, British roads are getting safer as the number of rogue drivers without car insurance, MOT and tax has reduced.
Visit the #1 Car Insurance page