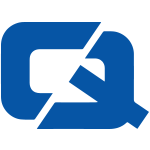 Retail businesses in Liverpool are being negatively affected by excessive parking charges levied on motorists, according to an independent prospective MP.
In a letter to the Wirral Globe, David Kirwan, a candidate for Wirral West, stated that public parking charges in urban centres are driving car users to opt to shop in supermarkets or outlet malls instead.
He accused the government of using such levies as a "stealth tax", stating that the same is true of speed cameras, as well as refuting the idea that such charges encourage people to use public transport.
Instead, he called on authorities to reconsider their stance on such parking charges in order to aid retailers in centres such as Liverpool, Birkenhead and Wallasey.
Mr Kirwan said: "With the slow death of many town centres, bold decisions are needed."
Earlier this month, the Mersey Tunnels Users Association expressed concern to the Globe that excessive tolls on drivers passing through the tunnels are damaging business in the Wirral area.
For the #1 car insurance page, visit ChoiceQuote