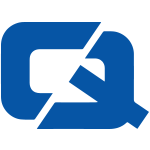 One of the partners of Central Scotland Police in its Winter Road Safety Campaign has warned passengers over the dangers of travelling in a car with an unsafe driver.
The campaign, which is run by the police in association with Central FM and Diageo, has seen the number of drink drivers or those under the influence of drugs fall, as well as the number of motorists driving without seatbelts.
"We must continue to drive home the message that unsafe driving practices are unacceptable in today's society and we would urge everyone to be vigilant and not to accept travelling in a car with an unsafe driver," said Ann Marie Miller, station manager at Central FM.
According to statistics from the police, the number of motorists who were caught speeding between January 6th and February 5th fell to 51 from 107 over the same period in 2007.
Humberside Police recently revealed that its own winter drink-driving campaign had involved distributing literature and engaging with some 3,000 people.