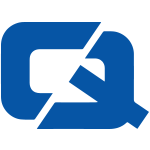 The penalties imposed upon those who do not purchase car insurance are not severe enough, it has been claimed.
A spokesperson for the Association of British Insurers stated that it is estimated one in 20 drivers on the UK's roads do not have any form of insurance.
Such offenders place an additional financial burden on law-abiding car insurance customers as their actions cost approximately £500 million a year, he explained.
However, because the detection rate has been "pretty low", many people believe they can "get away with it", the expert asserted.
"Penalties have been, and still to some extent remain, disproportionate to the crime," he remarked.
Earlier this year, car insurance provider Direct Line reported that average fines for driving without insurance have fallen over the course of the last ten years.
Since 1998, average fines have reduced from £224 to £185, the firm stated.