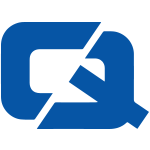 A number of motorists in the UK are considering switching cars in order to reduce the cost of motoring, it has been claimed.
New research from the RAC discovered that the overall cost of motoring has increased by 19 per cent in the last year.
Meanwhile, the cost of taking out car insurance for an average car has risen from £446 to £483 during this period.
As a result, almost one in five people were found to be considering replacing their vehicle with one in a lower insurance category, the RAC noted.
Adrian Tink, motoring strategist at the RAC, said: "With the credit crunch hitting motorists hard in their pocket, we encourage UK drivers now more than ever to take all potential financial implications of car running costs into account to better manage their budgets."
Graeme Trudgill, technical and corporate affairs executive at the British insurance Brokers' Association, recently advised car insurance customers seeking more "affordable" deals to enlist the services of an insurance broker.