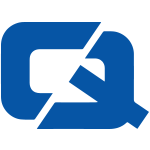 Around a third of drivers feel trapped into owning a car because of where they live or work, new research has revealed.
A survey carried out by You Gov, on behalf of vehicle rental organisation Europcar UK, has highlighted how the credit crunch has affected motor insurance customers' attitudes towards car ownership.
Only eight per cent of those surveyed knew the real cost of actually driving a car and a quarter said the high costs outweigh the benefits.
Fleet director of Europcar UK Tim Bailey expressed his concern about the figures, saying: "In the pursuit of short-term cost cutting measures, drivers could be missing the bigger picture because they don't have a clear understanding of the true costs of running one or two cars."
Mr Bailey added that car insurance customers who cut back on maintenance costs now could pay in the long run.
Meanwhile, the British Insurance Brokers' Association has urged people to carry out the servicing required by law to ensure safety on the roads this winter.