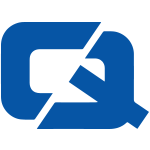 A recent rise in the sale of luxury used cars is evidence that sports car insurance customers have a restored faith in the market, it has been claimed.
Commenting on yesterday's British Car Auctions prestige sale, the organisation's spokesman Tim Naylor said activity both in the hall and online should be read as an indication that used luxury cars are likely to start selling again.
He explained: "The current market for exotic, luxury and performance vehicles is notably stronger than it was last year, when values fell sharply."
Top sellers of the day included a 2007-registered Rolls Royce Phantom that sold for £148,000 and a Ferrari F360 Modena.
A bid was also made for a Ferrari 612 Scaglietti F1A that was formerly owned by Chelsea star Joe Cole.
This comes after automotive market research company JATO Dynamics found that new model car insurance customers in Europe have decreased in numbers, after new car sales experienced a 26 per cent drop in January.
Visit the #1 Car Insurance page