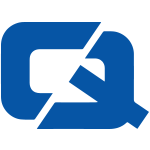 Motorists in Glasgow have been advised that that the expensive nature of permanent road repairs has been a key factor in the number of temporary fixes seen thus far.
Glasgow City Council is currently pressing ahead with a large-scale programme of permanent road repairs in order to remedy the damage caused by the harsh winter, reports the Glasgow Evening Times.
The council explained that it has previously undertaken emergency repairs due to the considerable amount of planning and money necessary to conduct lasting maintenance work.
Temporary work has therefore been used to mitigate the immediate risk, which has now allowed the council to "shift the balance of investment" towards permanent repairs.
In its most recent budget, the council revealed that it will be providing an additional £8 million worth of funding to road maintenance across the city.
This comes as the UK government announced that it will also be increasing its expenditure on pothole repairs by £100 million as part of the latest national Budget.
ChoiceQuote – the #1 car insurance page