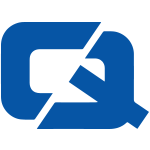 02 May 2013

New figures released by the AA highlight that petrol sales have fallen to a 23-year low, as soaring fuel prices have deterred households from driving their cars.
Across the UK, 1.37 billion litres of petrol was sold in March, which not only sees a drop of 56 million litres from the previous month, but is actually the lowest since records began in January 1990.
Luke Bosdet, from the AA, said: People just can't afford these prices. Our research shows two thirds of people are using their cars less or cutting back elsewhere to compensate for higher prices."
With petrol stations creating a price war with each other, car drivers are encouraged to hunt around for the best deal possible before they fill up their vehicles. The Daily Mail reports that petrol prices are both 2p a litre higher than at the start of 2013, and a 10 per cent rise from 121p a litre three years ago.
The Office of Fair Trading recently stated that the rise in fuel price was due to tax rises and the increasing price of oil, rather than retailers trying to make a quick profit. Even though the watchdog has ruled out an official enquiry into the matter, the Daily Mail reports that retailers have seen their profit margins rise by 57 per cent in the last four years.
The recent 2013 Budget saw a freezing in fuel duty by the chancellor, and there will be no rise in September, as previously planned. Analysts are sceptical however that this will make people want to jump into their cars again.
If fuel prices are causing you to spiral into debt, then it is vital that you try and save money on your car insurance instead.
Visit ChoiceQuote – for the #1 car insurance.