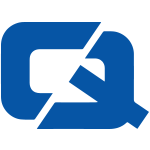 French auto heavyweight Peugeot has unveiled its new 508 RXH diesel-electric hybrid estate car.
Designed to complement the earlier releases of its 508 Saloon and SW versions earlier this year, the new estate will be officially unveiled at the Frankfurt Motor Show in September before it hits showrooms in spring next year.
The four-wheel drive car manages to exude a competitive amount of power, producing 200bhp while still emitting 109 grams of CO2 per kilometre. Its 2.0-litre engine manages 67.2 miles per gallon but has the capacity to run completely on clean electric power.
Built in France, the 508 RXH will be showcased alongside Peugeot's HX1 Concept car as part of the brand's renewed product line-up as it attempts to appeal to the more 'top of the range' road user.
Peugeot will use the HX1 to gauge levels of interest for what it hopes will be a leading example of a new sportily styled but family-orientated car.
Visit the #1 car insurance page