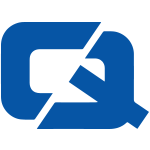 08 May 2013

Police in Birmingham and Coventry are set to lease 30 electric cars for three years.
The West Midlands police are leasing the Leaf after negotiations with Nissan. The new fleet of electric cars will be used for appointments – as diary cars – but will not be used for emergency response.
The decision comes after the cars' suitability was tested last year. Officers who used the cars every day gave positive feedback. The cars were used throughout the summer in all ten of the local policing units.
Director of resources David Wilkins said that each car costs only £1.75 to charge – in comparison to £50 for a full tank of petrol – and they can travel about 80 miles per charge. Mr Wilkin said: "The cars can carry five people, will be liveried with the force crest and will help to reduce our carbon footprint as they have zero emissions."
Visit ChoiceQuote – for the #1 car insurance