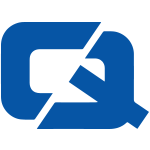 West Mercia police are launching a campaign to combat the rising number of vehicle thefts recorded over recent months in the Redditch area.
Operation Hunter will see the distribution of posters and beer mats over the course of next week, advising car owners on how to increase their security measures.
Redditch crime risk manager, police constable Eddie Mills, said: "We hope that these posters and beer mats will serve as a visible reminder for people to give proper consideration to the security of their cars."
He added that drivers must exercise common sense to protect their property by parking in a garage or a well-lit area, locking doors, enabling alarms and concealing valuables that might tempt thieves.
Such measures could impact the validity of car insurance claims in the event of a theft.
Similarly, people in Hertfordshire are to receive advice on avoiding vehicle theft.
Operation Saturnalia will see police travelling to different neighbourhoods to give talks about car security.
Visit the #1 Car Insurance page