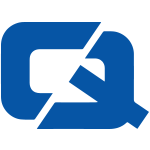 Police in South Yorkshire are planning to ensure that the vehicles involved in this year's Custom Car Show in Doncaster are roadworthy.
The event, which takes place at Doncaster Racecourse between September 26th and 28th, will see officers carrying checks on modified cars to ensure they are up to standard.
Sports car insurance customers planning to attend the event may want to ensure they bring relevant documents and do not leave their cars unattended.
Police said that although cars are usually modified to a "high standard", routine checks will be carried out to ensure all are safe and roadworthy.
Inspector Steve Askham, of the road policing group, said: "We welcome the show to Doncaster. My officers will firmly and fairly enforce the law to promote the safety of visitors to the show and the community."
Car insurance customers were recently urged to inform their insurance provider if they intend making modifications to their vehicles.
Allan Burns, head of Tesco Car Insurance, said that people need to ensure they have adequate cover for their cars.
Visit our Japanese import insurance page