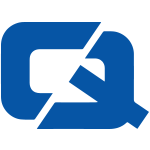 Police in North Yorkshire have vowed to continue with their initiative to put a stop to dangerous driving in the Scarborough area after a successful weekend.
Operation Anvil saw officers target drivers on the A64 and A171 over a six-hour period, which resulted in the issue of 39 fixed-penalty tickets.
Some of those motorists were spotted wearing no seatbelt, driving while talking on a handheld mobile phone, speeding, or found to have had no valid tax.
Traffic constable Dave Burlingham commented: "Drivers need to be aware of the dangers of careless driving and make sure they do not commit road traffic offences.
"Everyone must play their part in making the roads in North Yorkshire safer."
Meanwhile, police in Northumberland have vowed to crack down on vehicle-related crime such as theft in a bid to enable residents to live more secure and carefree lives.
Visit the #1 Car Insurance page