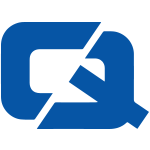 Motorists in Gateshead have been warned that they will be caught committing driving offences by police armed with road cameras.
This comes after police announced that they captured almost 300 offences on film in the space of just three days thanks to Northumbria's Safer Roads Initiative camera vans.
A number of people were caught committing seat belt offences and using mobile phones, while 210 motorists were clocked for speeding.
Gateshead Area Command Chief Inspector Sean McKenna said the force hopes to bring about a change in motorists' attitudes to driving while using a hand-held mobile phone.
He added: "Motorists who drink or use drugs and drive are not only running the risk of a criminal prosecution, they're also risking their own life as well as the lives of other motorists and pedestrians."
Recent research by the AA revealed that half of UK drivers believe drug-driving is a more common and serious problem than driving under the influence of alcohol.
Visit the #1 Car Insurance page