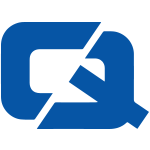 Grampian Police have launched a crackdown on drivers using handheld mobile phones.
Officers began the initiative with a two-day operation in Aberdeen earlier this week, during which they caught five motorists using their phones while behind the wheel.
The distraction caused by holding a conversation on a telephone is known to be a contributory factor in a large number of road accidents.
However, some drivers are still ignoring that message and PC Emily Hesp said that means the police have no option but to take action to educate them and improve road safety.
She added: "It is disappointing that motorists continue to commit road traffic offences such as driving whilst using a mobile telephone, potentially putting their own lives in danger and those of other members of the public."
Central Scotland Police recently staged a road safety campaign which focused on the dangers of using a mobile phone while driving, speeding and not wearing a seatbelt.
It declared the campaign a success, as the number of accidents which caused serious injury fell during the summer months.
For the #1 car insurance page, visit ChoiceQuote