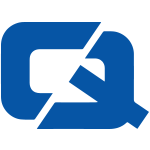 Police in Liverpool are to carry out thousands of road checks in the coming weeks as part of a crackdown on drink driving.
Merseyside Police stage an anti-drink driving campaign every year, with the action helping to push down the number of accidents in which alcohol was a factor.
Last year's campaign saw 3,159 motorists stopped and breathalysed, with one in 18 arrested due to positive tests or refusing to undertake tests.
Chief Inspector Chris Markey hopes the campaign will help to get the message about the dangers of drinking and driving across to Liverpool's motorists, and persuade them to leave the car at home if they are planning to have even one alcoholic drink.
"If you break the law and drive over the limit you not only run the risk of disqualification and a criminal prosecution, but you risk your own life as well as the lives of other road users," he said.
Motorists in Manchester have also been reminded of the dangers of drinking and driving, with Drivesafe holding a series of events across the city which saw actors playing the parts of crash victims.
Visit ChoiceQuote – for the #1 car insurance