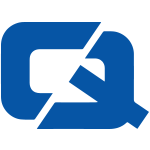 A driver in the north-west was ordered to hand his motor insurance documents over to Tameside police recently.
He was pulled over by officers in the West End of Tameside for not wearing his seatbelt and then had his vehicle seized when it emerged his tax disc had expired, according to Greater Manchester Police (GMP).
The driver will now only be able to reclaim his car if he pays a "significant" sum and can produce all the necessary documentation, including his car insurance policy certificate.
During a five-hour crackdown on motorists in the area, police pulled over ten individuals who were either using mobile phones illegally or not wearing seatbelts.
This comes after road safety constables from the Thames Valley Safer Roads Partnership conducted a series of road checks across one part of the south-east on January 29th and had to deal with around 150 driving offences.
PC Mark Akers, from GMP, said: "Using a mobile phone while driving presents a very real danger to other road users and pedestrians."
Those who use handheld devices while they are behind the wheel are "not paying attention" to the road and could kill or injure themselves or others, he added.
Visit the #1 Car Insurance page