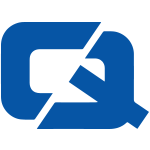 Northumberland police seized 25 cars from drivers committing motoring offences in the county as part of a hi-tech operation using automatic number plate recognition (ANPR).
According to Chief Inspector Simon Packham: "The ANPR system carries a wealth of information about the driver and the vehicle and when the equipment scans the number plate officers immediately know what that person is wanted in connection with."
The drivers who had their cars seized included a number of people without car insurance.
Chief Inspector Packham commented that uninsured cars are likely to be used by criminals to commit crime.
He also said it is "unfair" that law abiding motorists are put in danger by such rogue drivers, so by removing them from the roads safety can be improved.
However, according to a recent report released by the Department for Transport, the number of uninsured motorists or people driving without tax or MOT has dropped significantly since 2006.
Visit the #1 Car Insurance page