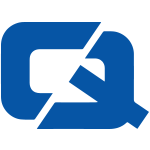 Road safety hotspots in South Yorkshire are to be targeted by police with new technology aiming to reduce speeding levels.
Safer Neighbourhood teams in Cudsworth and Royston have been issued with infra-red speed guns which will provide patrolling officers with immediate speed counts of vehicles, enabling them to issue on-the-spot fixed-penalty tickets.
Patrols will be carried out at high-risk areas for pedestrians such as outside schools.
The hi-tech guns are due to be issued in December after officers have been fully trained how to operate them.
Meanwhile, East Lancashire police are to crack down on reckless motorists as part of a safety campaign aimed at reducing the number of deaths and casualties on the area's roads.
Operation Pathway will see officers taking part in action days over the course of two months aimed at educating drivers and reminding them of traffic laws they may have forgotten.
Visit the #1 Car Insurance page