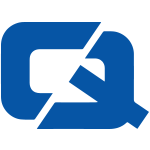 Two men have been arrested on suspicion of conspiracy to steal motor vehicles in Broughton.
A team of 25 Northamptonshire police officers carried out warrants at a travellers' site last Thursday morning and arrested the men aged 23 and 34.
Police expect to seize a number of vehicles from the site which may lead to further arrests.
Detective Sergeant Jim Campbell, who managed the operation, said: "These warrants are part of a long-running and on-going operation that is targeting what we believe to be the organised theft of cars, often as a result of car key burglaries."
Police in West Yorkshire are currently fighting against these so-called Hanoi burglaries, whereby the thief breaks into a house to get car keys before stealing the car.
The leader of the Neighbourhood Policing team involved there warned car insurance customers that estates and villages with links to main roads and motorways are prime targets for vehicle crime gangs.