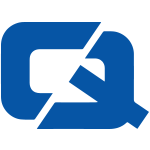 Police in Leeds are taking measures to ensure that residents and visitors of the area feel confident that their vehicles will be safe when parked in the area in the run up to Christmas.
Operation Decibel, City and Holbeck division's anti-car crime campaign, will see officers distribute seasonal greetings cards to known criminals, warning them that they are being watched over the festive period.
Police will also pay disruption visits to car crime offenders during December in a bid to catch them off guard.
Detective Inspector Jaz Khan of Holbeck CID said: "We take car crime very seriously, and the cards are designed to send out a clear warning: If you're involved in such offences, our officers are out there and are keeping an eye on you."
Police in South Yorkshire are stepping up measures to tackle speeding in the area.
Officers are to be deployed with hi-tech infrared speeding guns around the area's schools.
Visit the #1 Car Insurance page