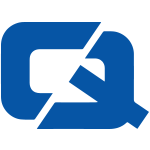 East Lancashire police are set to crack down on reckless motorists as part of a safety campaign intended to reduce the number of casualties and deaths on the roads.
Officers will work to educate drivers and enforce traffic laws during a number of action days over the course of two months, following a year which has seen 12 deaths and 112 serious injuries on the district's roads.
Chief Inspector Damian Darcy, who is leading Operation Pathway, said: "Road collisions happen as a result of a driver error, whether that error is through reckless and irresponsible driving or whether it is something a driver has failed to do."
Safer roads mean good news all round for drivers whose car insurance premiums could be significantly reduced.
Meanwhile, the Department for Transport has reported a drop in the number of rogue drivers across Britain who tend to cause the majority of accidents.
A joint government and police study revealed that less people are driving without car insurance, a valid tax disc and current MOT.
Visit the #1 Car Insurance page