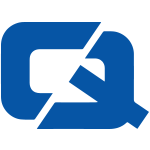 Bristol car insurance policyholders planning to travel on the Gloucester Road in rush hour on the morning of March 18th had better be sure to display a keen working knowledge of the Highway Code.
A joint campaign launched by Bristol city council and Avon and Somerset Police will see a number of civil enforcement officers take to the road on the lookout for driving offenders in a bid to increase road safety.
This comes after a series of complaints was lodged by local residents, accusing motorists of offences such as ignoring clearways and parking in bus lanes, which slow down the traffic in the morning, resulting in hundreds of people being late for work.
Council cabinet member for sustainable development Jon Rogers explained: "Motorists have taken a driving test and are fully conversant with the rules of the road … [But] one selfish driver can affect the journey to work of many."
Meanwhile, the government recently announced plans to inject £3.6 million of additional funding into road improvement projects, in a bid to ensure increased safe driving conditions.
Visit the #1 Car Insurance page