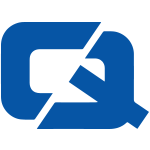 Police warn drivers without car insurance of serious consequences
South Tyneside police have warned that drivers without car insurance will be fined and vehicles could be impounded, after figures revealed 224 offenders in the borough since the start of the year.
The uninsured could be issued with a fixed penalty ticket and a £200 fine, or more severely, six to eight penalty points and a fine of up to £5,000 if they appear at a magistrates court.
A driver who receives 12 penalty points in three years will face a six-month ban and repeat offenders could ultimately be disqualified for life.
South Tyneside Area Command Motor Patrols acting Inspector Shaun Farish warned that criminals use uninsured cars to commit crimes.
He said: "By taking them off the roads we can both cut crime and improve the safety of other road users.
Research released last week revealed that out of the 42 per cent of Britons that have cancelled insurance payments in a bid to free up cash during the credit crunch, 15 per cent abandoned their car insurance cover.