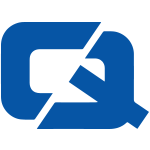 Drivers in Fife have received a warning from local police of the threat posed to parked vehicles by vandals operating in the region.
Fife Constabulary highlighted incidents in East Neuk and Rosyth which saw a number of cars damaged by criminals scoring their exteriors with a sharp implement.
Officers are calling for witnesses and information on the incidents, which they suggested could cost the motorists in question several thousands of pounds to repair.
South-west Fife community sergeant Brian Smith said: "These mindless acts of vandalism are not only expensive for the vehicle owners, but cause a lot of anguish and inconvenience for them as well."
This comes after Fife Constabulary last month issued a series of tips to motorists on the steps necessary to reduce the risk posed to their vehicles by theft or criminal damage.
These include parking the car in well-lit areas, hiding any valuables left in the vehicle and ensuring that alarm systems are installed and activated.
For the #1 car insurance, visit ChoiceQuote