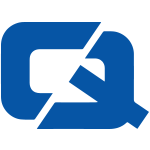 Police in West Yorkshire are aiming to raise awareness of the presence of motorcycle riders as part of a new campaign to improve road safety.
Officers from the force's Motorcycle Unit are patrolling roads in the region this month and pulling over motorists who do not drive with due consideration for other road users.
Those found to be breaking the law will also be prosecuted, which could impact upon the cost of their car insurance premiums.
Sergeant Graham Wood, from the unit, said: "The safety of everyone who uses our roads is our paramount concern, so this campaign is not about targeting motorcyclists, but about raising awareness amongst all road users of the presence of motorcyclists on our roads."
Officers will be "proactively" stopping motorists that drive "inconsiderately", Sergeant Wood added.
In related news, West Yorkshire police have appealed for information regarding a traffic collision that left a 15-year-old boy with serious facial injuries on Saturday.