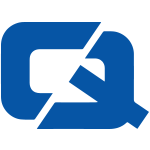 A number of incidents of car crime in Merseyside have led the police in the area to warn drivers, including those with motor insurance, about the safety of their vehicles.
Three cars were broken into in the Morton area on Friday night, according to the Wirral Globe, leading to the theft of valuables. Two other cars were also targeted in separate incidences on the same night.
"We cannot stress enough the need to not only lock and secure your vehicle but also remove any items of value and don't leave the likes of spare change on show," said Peter Kolokotroni, a neighbourhood inspector, according to the newspaper.
He added that thieves know to look in glove boxes and boots too, suggesting these are not safe places for such items, and advised also using a steering lock.
Also this week, police in the Millom area of Cumbria called on residents to help them reduce vehicle crime in the area, according to the North-West Evening Mail.